Cast Iron Catering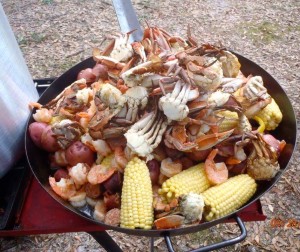 Food quickly heated, thrown on a plate, and rapidly devoured is not worthy to be compared with the meal from an experienced woodsman. One that is carefully planned in advance, thoughtfully prepared with skilled hands, and slowly cooked in growing anticipation from a heady aromatic cloud, and then, most importantly, shared around the campfire.
With Cast Iron Catering we know this and we make every meal the old way with that special attention to detail. Take our word for it and trust your senses, as the delicious aroma fills your mind of times past and meals that took your breath away.
We can prepare meals just for you and that special someone by the bank of a creek, OR up to 400 of your closest friends and family in mountain valley. Let the smell of a campfire, the warmth of the flames, and the glow of the embers magically make the hectic world disappear. Satisfy your taste buds by savoring the meal placed before you.
---
A few of our offerings: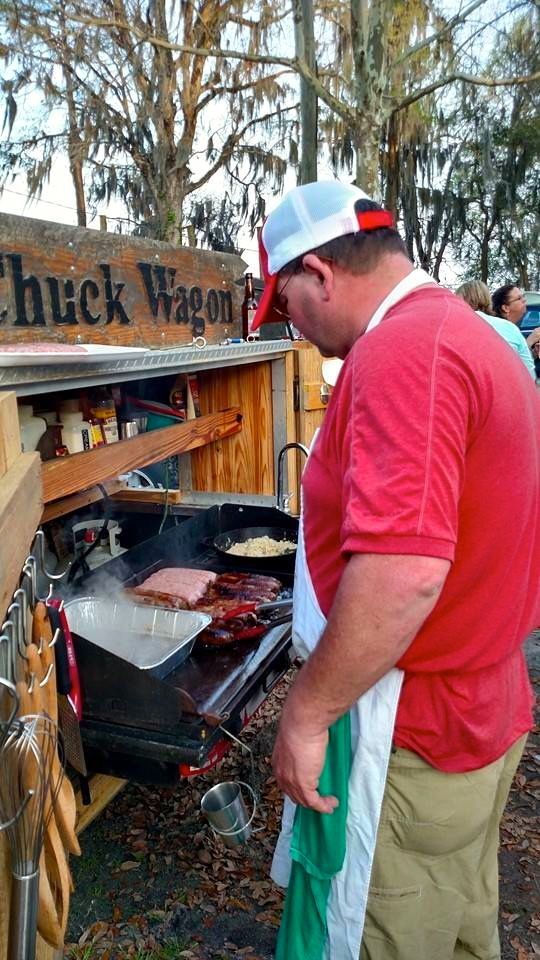 For a remembrance of a simpler time we can provide brat sliders, homemade Brunswick stew, grilled hamburgers, baked beans, all these oldies but still the best camp offerings.
For a truly spectacular experience, Salmon cooked the way you like it served with sautéed veggies or perhaps fresh rib-eye with mango, pineapple, sweet peppers and mushroom grilled to perfection, kissed by the flame of an open fire.
How about smoked apple wood stuffed pork-chops with homemade cornbread dressing cooked in a dutch oven and so tender you can cut them with a fork?
Finish the experience with a fresh cup of coffee along side dutch oven mixed berry cobbler, or pine apple upside down cake sitting by the warm glow of the fire. We can provide this experience creek side or deep in the back country.  Our "Chuck Wagon" can go where you want to be.
We can make any meal a dining experience, share with us your taste and theme, we will design a meal around you. Your imagination and budget is our limit.  We care about you and your event, the only way to find out what you want is for us to talk. Please contact us for any questions, pricing, and to schedule.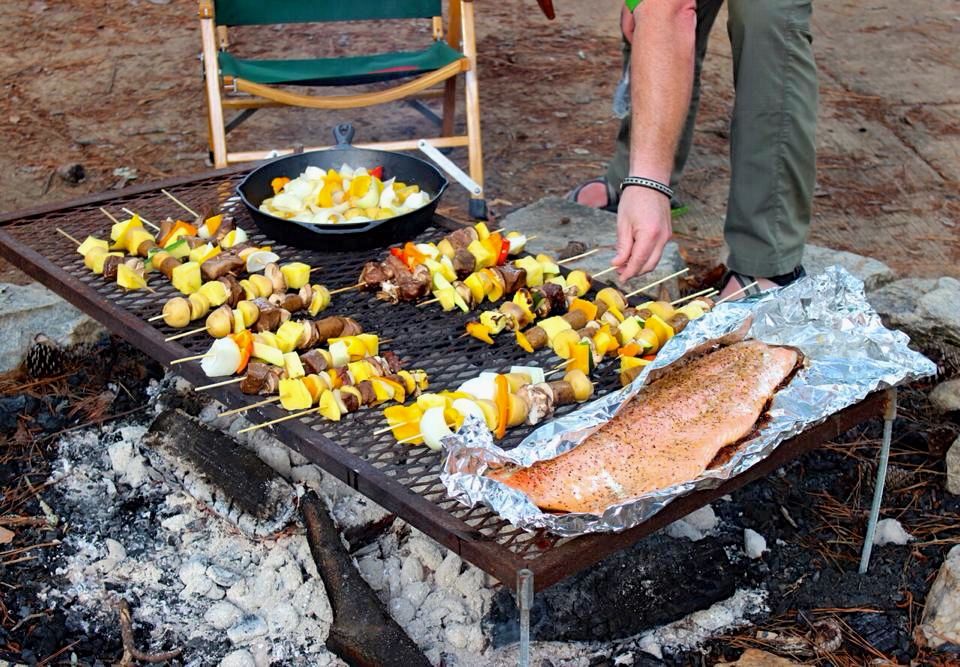 Enjoy this Dutch Oven Guide to temperature in a PDF download.